The Wag-o-Matic is an invention made by Howler in Tail of the Pup.
Description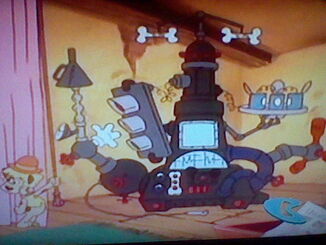 The Wag-o-Matic consists of a few buttons, a screen, some pipes, a valve, two dog bones, a glove, an unsued stoplight, and several unwanted junk.
Usage
The Wag-o-Matic will help a puppy whose tail is unable to wag give him/her the ability to wag.
Trivia
It is the first invention to backfire on Howler.