The Rover-Roper is an invention made by Katrina Stoneheart in Pups on the Loose.
Description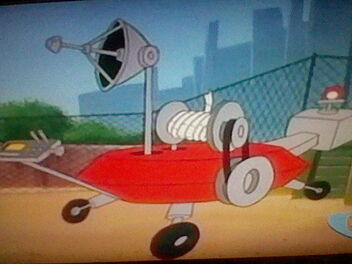 The Rover-Roper has three wheels, a rope, and a satelite to pinpoint the location of a puppy.
Usage
The Rover-Roper can track a nearby puppy and capture it with the rope. It was demonstrated on Brattina. When Candy, Mandy, and Andy were about to be captured, Cooler interferes and the Rover-Roper instead captures Katrina.