This is the residence where Katrina Stoneheart, Brattina, and Catgut currently live throughout the TV Series.
Description
Katrina's home is a tall house that consists of the living room, three bedrooms, the kitchen, and the pool room.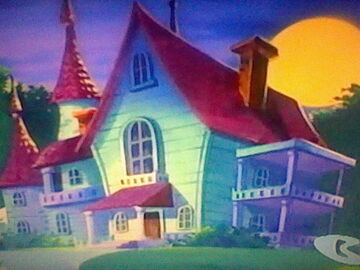 History
Katrina Gets the House<Episode 2: How to Found a Pound>
Before Katrina bought the house, Millicent Trueblood used to live there. After her death, she left behind a will, in which Katrina gets Millicent's home and Holly gets the puppy pound.